in
Culture
CBD Infused Beverages
Beverages containing the cannabinoid could expand from a relatively niche market to a mainstream offering.
Posted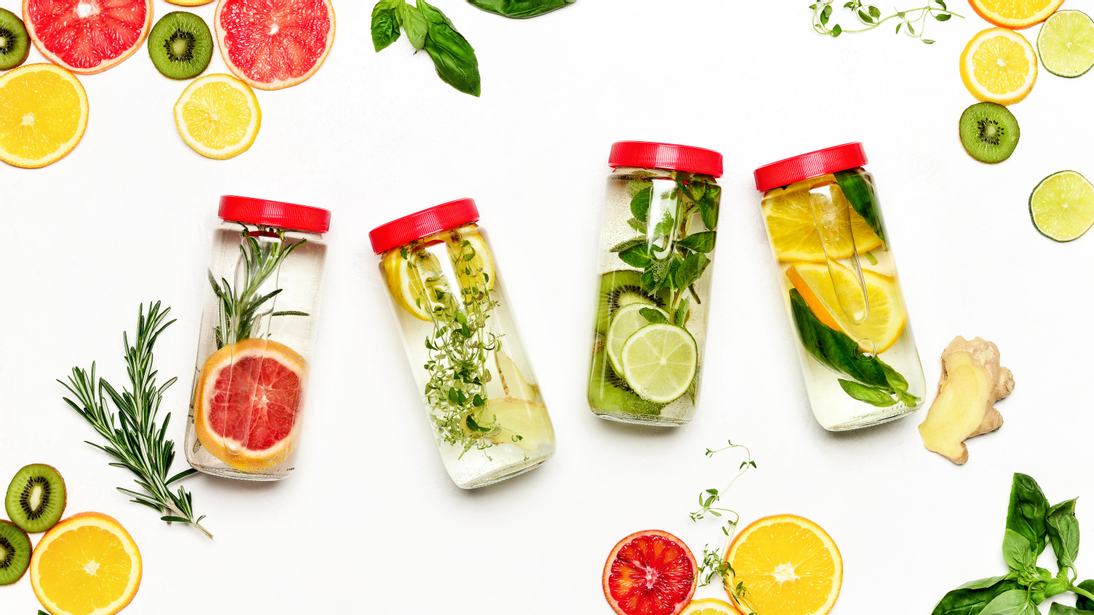 We're used to smoking or vaping cannabis and until recently, the idea of sitting down at the bar and ordering a CBD-infused beverage at a cafe or bar was unheard of. But as more retailers explore the seemingly endless possibilities of CBD, beverages containing the cannabinoid could expand from a relatively niche market to a mainstream offering. With their appeal to health-conscious consumers and bar patrons alike, this market could eventually establish itself as genuine competition for the alcohol industry.
CBD, which is short for cannabidiol, is just one of the 113 different cannabinoids found in the cannabis plant, though it is the most abundant and studied compared next to THC. CBD is not to be confused with THC, which is the main psychoactive compound in cannabis. CBD won't give you a high like THC, but it has been reported to have plenty of benefits. Preliminary research indicates that CBD may be helpful for managing chronic pain and anxiety, and consuming it is often reported to give you a calm, relaxed feeling. In our fast-paced world, it's easy to see why CBD is exploding in popularity.
Like other CBD products, the legal status of CBD beverages in the United States can be a bit hard to determine. But that hasn't stopped innovative brands from getting in on this emerging market. Despite the legal confusion, you can find CBD beverages on the shelves in states like California and Washington. Infused beverage sales increased by 88% from 2016 to 2017, and they rose by another 18% in the first half of 2018. And with major players like Coca-Cola and Pepsi toying with the possibilities of launching infused beverage brands, the growth is likely to continue: the cannabis-infused beverage market is expected to be worth $600 million by 2022.
Today, there are countless CBD tinctures and supplements available on the market -- you can even vape CBD oil or smoke CBD flower. But given its alleged therapeutic potential, consuming capsules or a tincture infused with CBD may feel a bit like taking medicine for some who prefer not to smoke or vape the cannabinoid in the form of a flower. There's an untapped market of consumers who are interested in trying CBD in a different form, thus, CBD beverages were born.
Depending on the formulation and product, CBD oil has been reported to give a slightly herbal taste that some might find unpleasant. However, when it's combined with other flavors such as natural (and unnatural) sweeteners, juice concentrates, and flavorful herbs like turmeric and ginger seem to mask it completely, making for one herbaceous drink. Since CBD oil doesn't dissolve in water, companies have gotten creative with their approach to crafting these beverages. Perhaps the most common methods for creating CBD-beverages involves nanoemulsion technology -- a process that binds CBD and water molecules and thoroughly disperses the oil in the beverage. Such a method is believed not only to increase the bioavailability of CBD but also to help improve the absorption, which may assist you to reap all of the alleged benefits the cannabinoid is most well-known for.
With more consumers cutting back on alcohol for the sake of their health (and their wallets), businesses getting in on the current CBD boom see a profitable opportunity. A growing number of people are choosing cannabis over alcohol for recreational use, and as cannabis beverages become more widely available, that number is likely to increase. But CBD and alcohol don't necessarily need to compete with each other - in fact, they can go hand in hand. In California, some wineries are introducing CBD-infused wine, breweries are experimenting with combining the similar flavors of hops and CBD oil, and mixologists are incorporating it into cocktails. So, how strong are the effects of drinking a CBD beverage? It depends on the concentration, though, between 10 to 30 mg is currently the standard dosage. Since CBD is considered non-psychoactive, it won't get you high, and unlike drinking alcohol, you won't feel like you're "under the influence." If anything, CBD beverages are said to make consumers feel more relaxed, unlike most other beverages that make you crash or feel jittery, and "on edge". This is another factor that could encourage consumers to choose CBD-infused mocktails over alcohol on a night out -- no need for a designated driver (D.D.).
From iced tea to orange soda to alkaline water, it seems like you can infuse just about any drink with CBD. And with a growing variety of CBD beverages on the market, there's a drink to suit everyone's taste buds.
Comments