in
Culture
Hytiva's 15 Families of Halloween: Cannabis Strains, Themes & Activities
Strains with names and effects perfect for Halloween events and activities.
Posted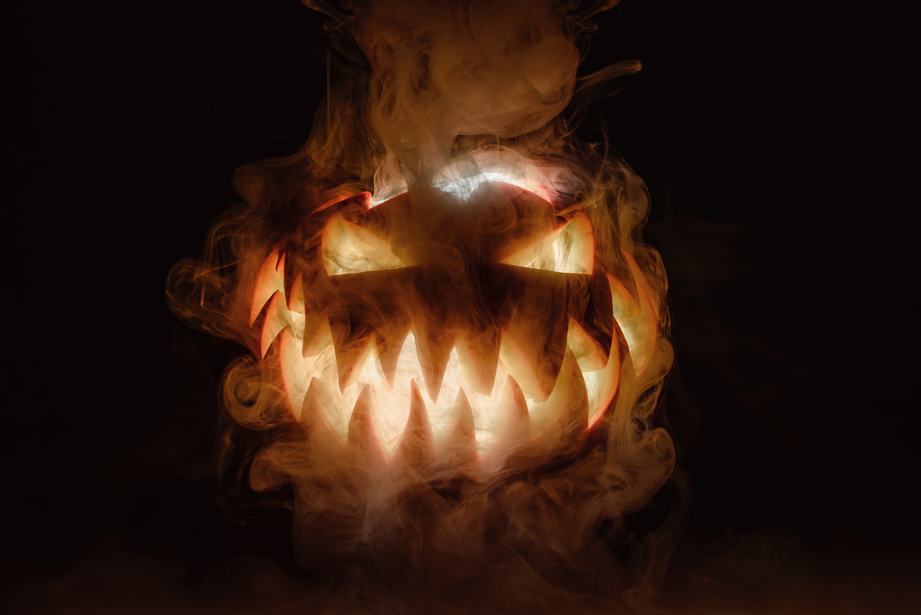 Halloween-lovers across the nation are prepping for the holiday - putting up decorations, prepping feasts, planning parties, buying costumes... But for the ganja-lovers, another task is at hand: Finding a great strain for fun holiday activities. Listed below are 15 spooky families of strains not only with names that fit the season, but effects that can transcend the experiences you plan to have this dark holiday season.



The Ghost Family
Time for Scary Movie Night! This set of strains generally produces feelings of relaxation and stress-relief as most are indica or indica-leaning. This means you can sit back, watch scary movies, and easily allow the frightening visuals to entertain you until it's time for bed. Try not to have any nightmares...


The Frankenstein Family
These strains might awaken your appetite into a monstrous rampage for munchies! Despite being indica-leaning, these strains often allow consumers to experience a cerebral clarity other indicas lack. Try them out and see how much feast versus focus is enhanced in you.



The Killer Family
This is a family of hybrids... meaning you'll be hit with a cerebral high that's creative, focused and stress-free while simultaneously experiencing a body high that'll free you of pain or enhance pleasure. Plan on doing some intense Halloween crafts or engaging in deep and meaningful conversations with family and friends while sitting back and enjoying light tingling throughout your limbs.


The Wizard Family
These few strains tend to keep your mind active while keeping your body at peace, eliminating a sour mood along with stress. Some like how these magical strains make them feel giggly.



The Black Family
Many strains with "black" in their name often portray a darker color scheme - of deep violets and blues amongst their cured flowers. This usually means they're of an indica variety and often keep the consumer rested, happy, and ready for a long night full of bonfires and spooky stories.



The Ogre Family
The heavy-hitting Ogre family is indica-dominant and might make you as hungry as one! Expect a sedating sensation and have your Halloween candy on-hand to satisfy the beast.



The Monster Family
This family is social, since its two main members tend to inspire creative conversation while keeping the body relaxed and stress-free.


The Candy Family
Just as there are a multitude of different candies on the market, the variety of candy strains is vast. Both indica and sativa-dominant strains encompass this family, but all of them harbor an appealing scent or flavor for those keen on candies.

The Blood Family
These two strains are covered with colorful "veins" and are great for any Halloween event or activity that requires your attention and some energy to get you through the night.



The Poison Family
There are many forms of poisons out there... From those that kill you in an instant to those that take years to finally run you down. Like the diversity of true poisons out there, the Poison cannabis family is just as diverse, creating waves of varied effects that can either calm or heighten your senses, thoughts, or energy.


The Zombie Family
Make a bonfire, chill with company and have some silly convos, eat up some s'mores or candy... The Zombie strains were meant for social occasions, eating, and drinking the night way as all your worries melt away.

The Jack Family
Jack tends to be a popular name during Halloween. It goes without saying that these two Jack strains are named perfectly for a Halloween party serving cannabis.

The Voodoo Family
The dark magic of cannabis might be found in Voodoo strains... Or merely an energy boost accompanied with a body or mind buzz. Either way, these strains are enticingly ominous (not really).

The Diablo Family
This family is surprisingly good for being bad. Any activity needing focus could be enhanced with these, and their scent/flavor are phenomenal.

The Devil Family
Once upon a time cannabis was labeled the "Devil's Lettuce". We now know that this was absurd. Nevertheless, a little family of devils has arisen, and they're going to make you feel heavenly.
Don't Forget These...
Oh - and let's not forget about these guys (dare I say more cultivators should name their strains after superheroes/villians?):
Harlequin - A sweet mango-scented strain, you'll be feeling fine in no time.
Green Goblin - Unlike a villian, your mind will be bombarded with giggles and a stress-free attitude.
Jock Horror - You'll be shockingly ready to get everything done in a day. No stone will lay unturned.
What Strain Do You Prefer for Halloween Activities and Events?
Whatever your preferred Halloween activity for the night might be, there's bound to be a complimentary strain that will improve or enhance your experience. Once you're determined to see what it's like going to a haunted house under the influence of a hybrid or seeing if an indica helps you relax in watching that scary movie, you'll begin to taste the treats ganja has to offer in making your Halloween a memorable one.
Tell us which strain you've tried for a fun Halloween activity or event in the comments below!
Comments